About Us
We are a local real estate investment company with a spirit of teamwork and caring.
For the past few years, our team has been helping homeowners navigate difficult circumstances by providing real estate solutions.
More than real estate, our vision and passion puts us in the people business. Our mission is to help our local communities, one family at a time, through real estate solutions and education.
Our House Finder Program
We are excited to announce our first ever cash incentive program, where YOU can be part of our mission!
This program is designed specifically for community members to be rewarded for taking an active approach in helping their neighbors and their community.
Many people want or need to sell their home, but do not realize all of their options. With the help of friends like you, we can provide solutions for more and more people.
We pay you just to let us know about available houses!
IT'S AS EASY AS THIS!
How It Works
The process is simple. Do you have a friend or family member who is behind in payments or needs to sell right away? Is there a vacant, distressed or neglected house on your block?
Simply contact us with the information, then we'll pay you $$$ if we decide to move forward in buying the property.
We're looking to buy four to eight properties per month . so this is an incredible opportunity for you to make some SERIOUS cash!
This is a perfect opportunity for part-time or weekend work, and if you're interested in learning real estate investing there is no better way to start. In fact, many full-time investors started out referring properties in programs just like this!
Member Spotlight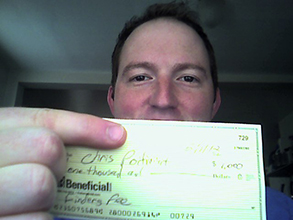 Chris Poitivient of Keller Williams cashed in on a $1,000 bird dog fee last month. Chris is consistantly submitting leads and has a firm grasp the types of properties we are looking for. Congratulations Chris!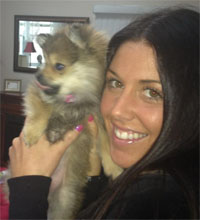 Janine Ciardi has submitted just over 400 property leads part time! When Janine isn't cooking in the kitchen she's out hunting for vacant properties tthroughout Ocean, Monmouth, and Morris County.
GET STARTED TODAY!
Simply fill in your name and email address below to receive more information immediately. You'll learn more about our business and our House Finder Program, and you'll be able to decide if it's right for you. There is no obligation, so learn more now!